Yves Salomon is a family company whose history and expertise span 100 years and four generations of entrepreneurs, all of them keen on keeping up with the zeitgeist.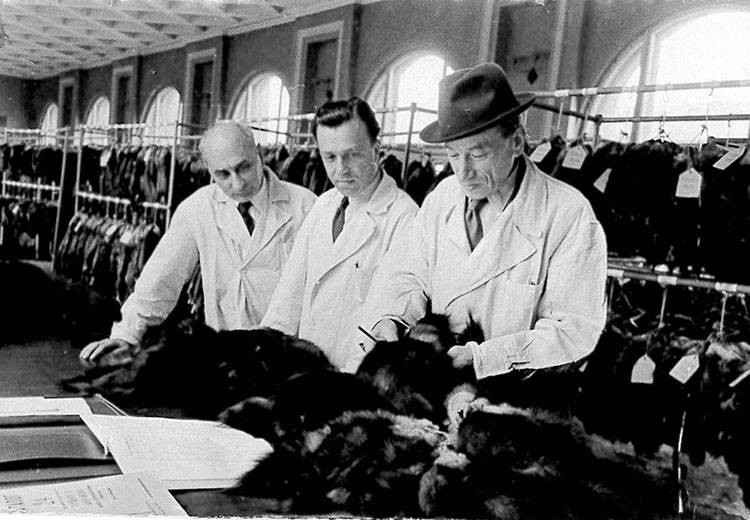 The history of Yves Salomon begins at the turn of the century as Grégory Salomon, a Russian dissident, goes into exile in Siberia, a point of convergence for furriers since the 13th century.
There, having learned and developed a passion for the trade, he starts his own business before emigrating with his family to France in 1920. In Paris, Grégory soon becomes a go-to furrier.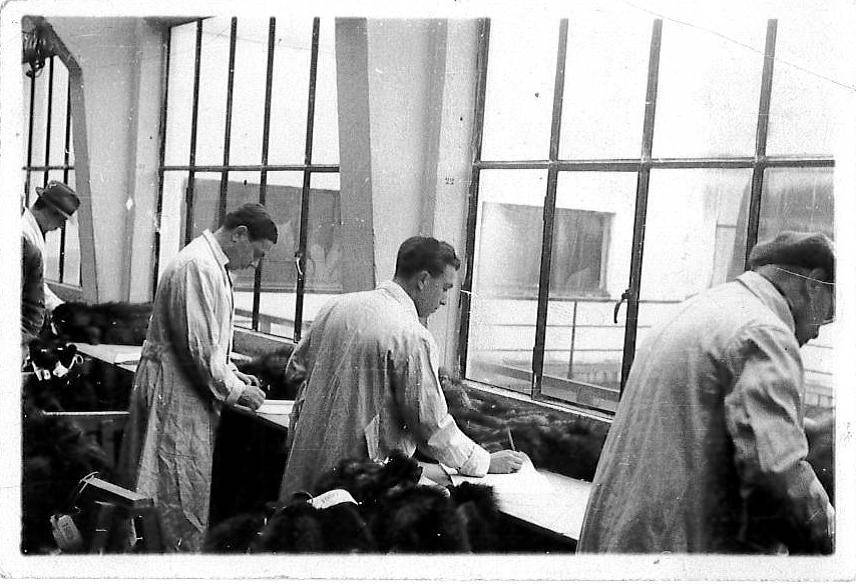 Grégory's son Boris takes over the company's management, taking the fashion industry by storm with his bold, visionary ideas, mainly gaining notoriety for starting the trend of colourful, patterned and pop-inspired furs. His pieces get noticed by luxury Houses including Dior and Révillon, which become longstanding clients.
It's Yves's cue to venture into the fields of creation and design, by setting up a workshop where the greatest designers' dreams come true. He opens the door to new ideas, aesthetics, techniques and possibilities, forever transforming the fur industry.
Having established his signature as one of excellence, inventiveness and creativity, firmly rooted between timelessness and modernity, Yves starts his eponymous brand in 1980.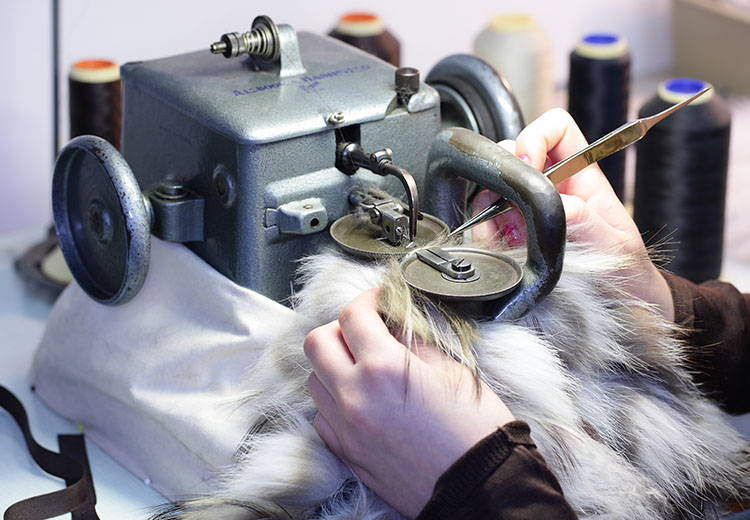 Straying from traditional fur treatment, the label honours material excellence, intuitive work and innovative technique. The brand's unique expertise comes from decades of working with the most varied and unexpected furs, from badger to ondatra, marmot, mink, lynx, fox, sable and chinchilla. Through time the pelts have been treated, worked on and tinted to mimick feathers, sharpei hair, tweed, citrine stones or a surreal-inspired blue lagoon, often becoming as lightweight and voluptuous as fabric.
Led by this knowledge of fur and the ways in which it can be metamorphosed, the house of Yves Salomon has today expanded into several different lines.
The transition to the 21st century marks the arrival of the family's fourth generation with Thomas, who brings a new energy and dynamism to the company. Heir to a unique outlook and know-how, he writes the next chapter in the Salomon saga alongside his father.
With this breath of fresh air also comes the creation of a research and development department with exceptional production skills, combining innovations in pelt treatment, assembly techniques and unexpected material mixes.
In 2005 Yves Salomon launches the ARMY collection, a line inspired by vintage parkas found at flea markets and reworked to reveal a new, resolutely modern and urban edge.
ARMY combines technical performance and luxurious materials, and features different models of windbreakers and down jackets, raincoats and parkas, t-shirts, hoodies and cargo trousers.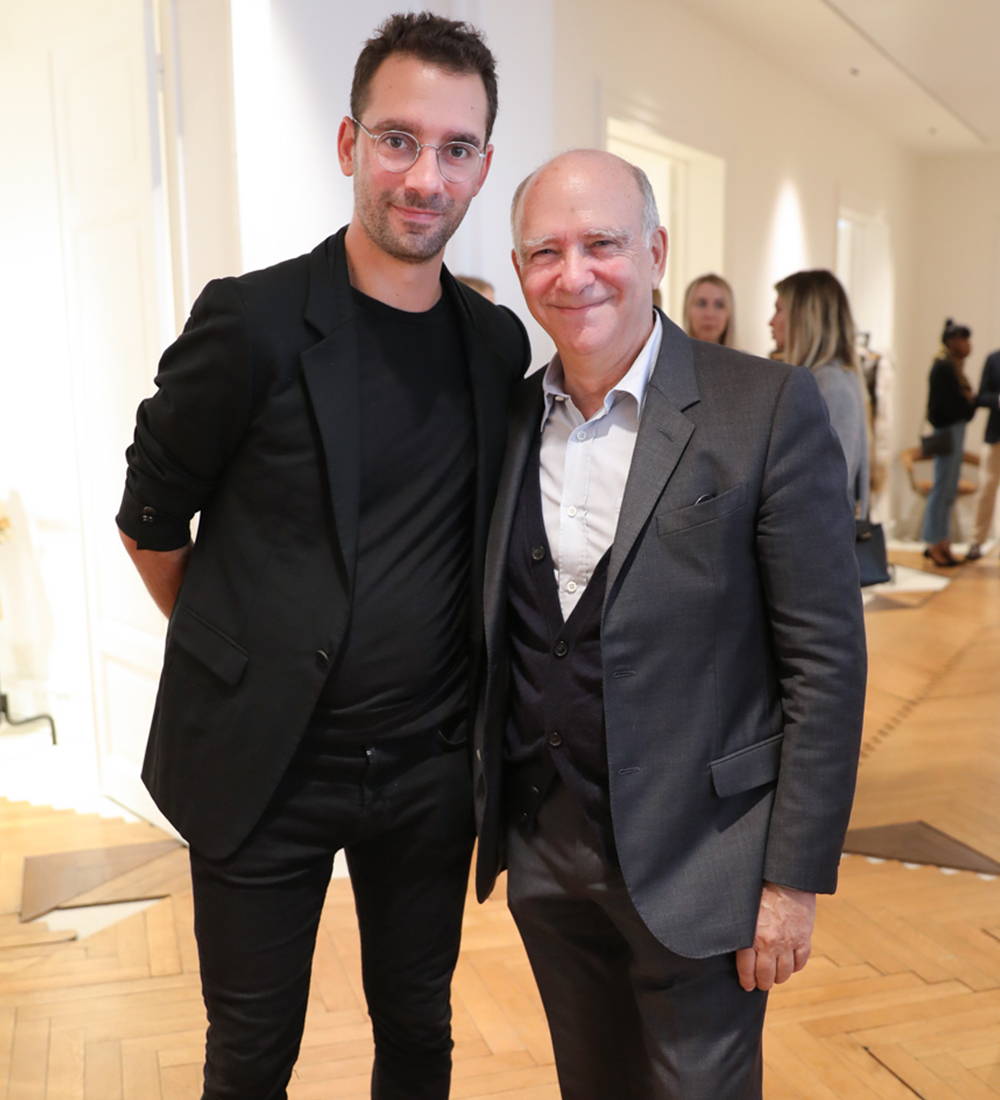 Soon after, a new collection comes along to complete the offering. A 100% fur-free line made from wool and lambskin, Météo aims to offer an alternative to animal fur, but also to fake fur derived from mineral oil.

As Yves Salomon says, "It's important to give consumers choice, while keeping designers from feeling restricted." Météo is just the latest of the many ways in which the family has kept breathing life into the brand, making it stay relevant and timeless throughout the years.